1994 saw the first e-commerce transaction in the world. At that time the share of e-commerce was 0% while the traditional Bricks and Mortar trade had a share of almost 100%. Today e-commerce 28 years later, has gained a 25% -30% share (on average) worldwide and continues to grow. In 1994, the 2nd major retail channel was launched.
Liveshopping is the 3rd Retail Sales Channel, a new Channel between traditional Bricks and Mortar and e-commerce.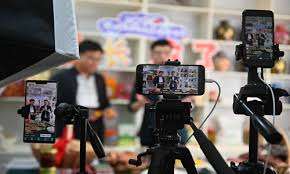 Liveshopping (Livestreaming e-commerce) is the evolution of Telemarketing that was introduced through television. The differences are many and important: the two types are addressed to different buying groups, in Telemarketing there is no interaction with the Consumer, Telemarketing is "accessible" only on TV.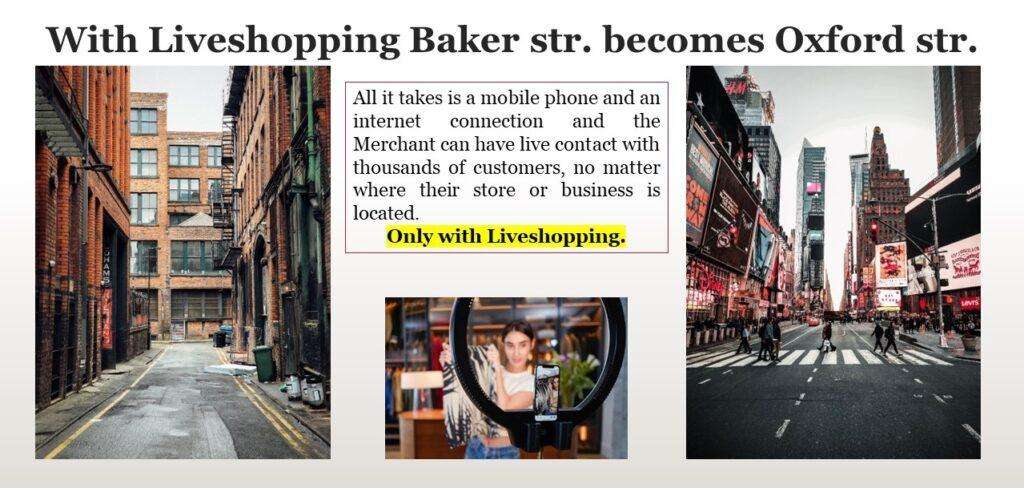 Today China is the largest e-commerce market in the world. The "King" in Liveshopping today is ALIBABA with TAOBAO LIVE platform that currently holds 50% of liveshopping sales in China. Sales through Liveshopping in China in 2021 amounted to 160 billion dollars. 13% of China's total e-commerce sales were "live" in 2021. The Conversion Rate in well-organized Liveshopping shows in China, reaches close to 30%. Out of 100 spectators, 30 order.
LIVESHOPPING V TRADITIONAL ECOMMERCE
Liveshopping is the interactive e-commerce. Traditional e-commerce is largely designed around a search-based, intent-based experience. This goes hand in hand with the assumption that the buyer has a clear idea of ​​the product they are looking for and will search for that product, usually by typing terms into a search bar. In an example recognizable to most e-commerce buyers, eshop would suggest complementary products, such as accessories that accompany the purchase of a smartphone or a new novel by an author whose previous works the user had purchased. While it's certainly successful, this search and recommendation model does not provide users with what they enjoy most about the shopping experience.
In interactive e-commerce, instead of assuming that the buyer is well aware of what he is looking for in advance and seeking an effective experience, we assume that the buyer does not always have a clear idea of ​​the product he is looking for, but through the purchasing process, find the "indefinite" object that he does not yet know is needed and make the purchase that will "make" their day.
With Liveshopping you bring products to life and make shopping an authentic, personal and exciting experience. Liveshopping adds life to e-commerce and raises the level of online shopping to another dimension. Liveshopping allows experts to demonstrate the product, present various techniques and highlight the results. The audience can ask questions (branded or anonymous), but the experience is interactive and exciting. Consumers feel that they are handling the product themselves. They no longer choose a product from a shelf, they are now part of the process, shaping the result from the comfort of the living room sofa. The fact that it is real-time means that the purchase can be made in real time. Liveshopping gives room for spontaneity, for conversation, for a joke or even for a small mistake. After all, that's how friends talk to each other. Consumers feel they have power. The vendor (seller) must respond to viewers in real time and give answers, because consumers have the power to ask questions through Chat (they can search the internet during Liveshopping).
In Liveshopping the viewer will not necessarily enter to buy. He will come in to spend his time (as he goes to window shopping), he will come in to have company, he will come in to share moments with a person he admires, he will come in to communicate. The viewer will come in to have fun. The viewer will come in to be informed, to feel comfortable, and if he is in a good mood to finally buy the product. Many times, the viewer will go to Liveshopping to have a good time and have fun with the presenter and in return will buy a product to support him. Liveshopping offers content and entertainment. The chain of demand, from the moment I see a product to its purchase, decreases dramatically. Usually buyers will see an ad for a product, make comparisons, hear what others are saying, etc. to the market. In Liveshopping all this is done simultaneously based on the presenter.